Maite Perroni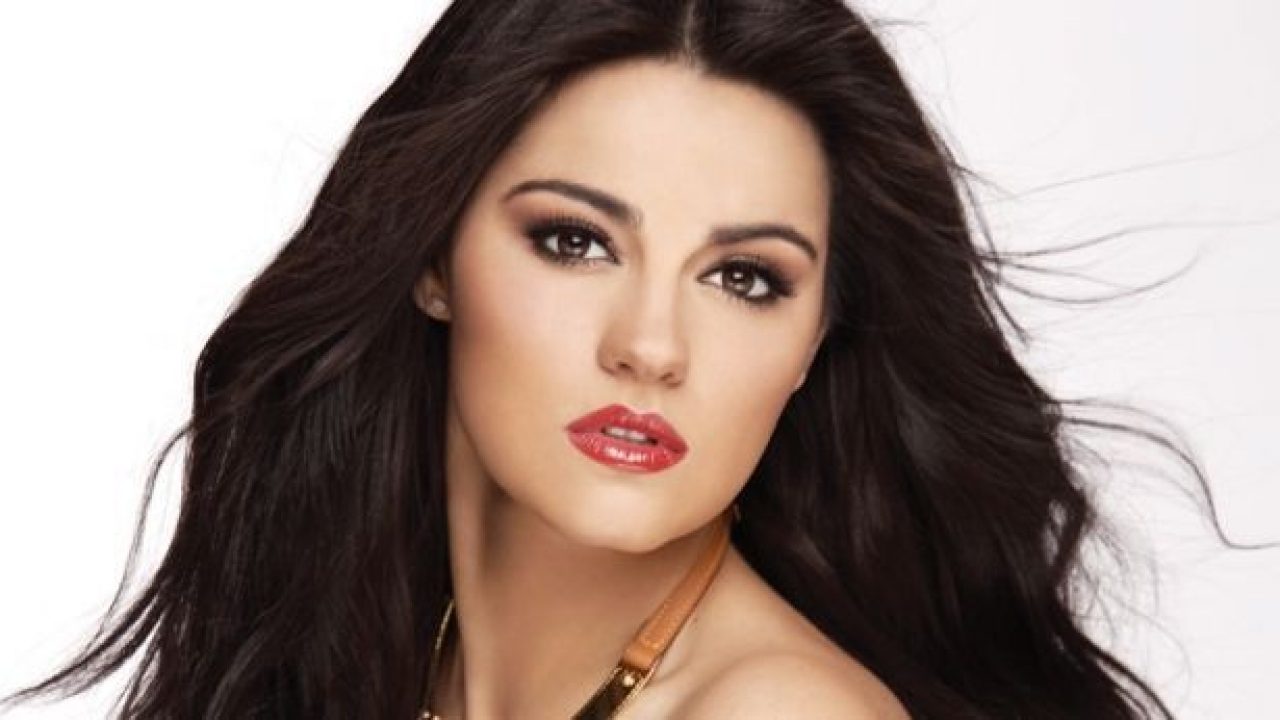 Maite Perroni Beorlegui
(born March 9, 1983)

is a Mexican actress, singer, songwriter and producer, who is best known for starring in the Mexican Novela Rebelde

and the Netflix series Dark Desire.
She further gained international fame as a member of the Latin Grammy nominated Latin Pop
group RBD. In 2016 she won the TV y Novelas Award

for

Best Actress

for her work in

Antes muerta que Lichita. In 2009, Perroni was named "The New Queen of The Telenovelas" by Univision.
In 2012, she signed a deal with Warner Music
and the following year Perroni released her first solo album Eclipse de Luna in

2013, which debuted in the third position at Amprofon Top 20, the main chart for Mexican albums, and raised to ninth position in the

Billboard

Latin Albums and second in Latin Pop Albums.
On July 12, 2014, People en Español named Perroni the new queen of Mexican telenovelas.
In 2015, Perroni landed her seventh lead role along with Arath de la Torre, in "Antes Muerta Que Lichita". It became a hit in Mexico and the U.S. In 2017 she got the lead in "Papá a Toda Madre", and in 2020 she starred in "Dark Desire" for Netflix.
Maite Perroni nació en la Ciudad de México el 9 de marzo de 1983, y es una cantante y actriz mexicana. Saltó a la fama en 2004 con su personaje como
Lupita Fernández

en la telenovela juvenil mexicana Rebelde, siendo internacionalmente conocida como una de las integrantes del grupo RBD.
Desde 2013, inició una carrera como solista interpretando una fusión de ritmos latinos, como por ejemplo: bachata, balada, bolero, R&B, Jazz, Blues, Vallenato, electrónica, tropipop, trap y reguetón entre otros géneros musicales, dándose un lugar en el pop latino
y en el género urbano.Ha sido protagonista de telenovelas como: Cuidado con El Angel, Mi Pecado, Triunfo del Amor, Cachito de Cielo, La Gata, Antes Muerta que Lichita, Papa a Toda Madre y Oscuro Deseo,

entre otras.
Filmography
Films
* El arribo de Conrado Sierra (2012) - Ninfa
* El Origen de los Guardianes (2014) - Tooth Fairy (Latin America dubbing)
* Selección Canina (2015) - Maite Terranova
* Un Gallo con Muchos Huevos (2015) - Di
* Dibujando el Cielo (2018) - Sofia
* Doblemente Embarazada (2019) - Cristina
* Un Rescate de Huevitos (2020) - Di
Television
* Rebelde (2004) - Guadalupe "Lupita" Fernández
* RBD: La Familia (2007) - May
* Lola: Erase una Vez (2007) - "The New Cinderella"
* Cuidado con El Angel (2008) - María de Jesus "Marichuy" Velarde
* Mi Pecado (2009) - Lucrecia Córdoba Pedraza de Huerta
* Mujeres Asesinas (2010) Estela Blanco
* Triunfo del Amor (2010) - María "Desamparada" Iturbide Gutiérrez
* Cachito de Cielo (2012) - Renata Landeros
* La Gata (2014) - Esmeralda "La Gata" / Renata de la Santa Cruz
* Antes Muerta que Lichita (2015) - Alicia Gutiérrez López / Lichita
* Papa a Toda Madre (2017) - Renée Sánchez Moreno
* El Juego de las Llaves (2019) - Adriana "Adri" Romero
* Herederos por Accidente (2020) - Lupita "Lu" Marques
* Como Sobrevivir Soltero (2020) - Herself
* Oscuro Deseo (2020) - Alma Solares
Photo Gallery / Galeria Fotografica
Links / Enlaces
InstaGram:
https://www.instagram.com/maiteperroni/
Twitter:
https://twitter.com/MaiteOficial
FaceBook:
https://www.facebook.com/MaitePerroniPaginaOficial