Livia Brito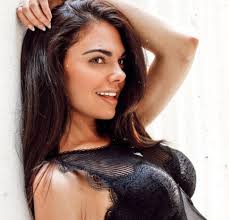 In 2010, she made her debut as Fernanda Sandoval Gutierrez in Triunfo del Amor
, produced by Salvador Mejia.
In 2012, she starred (in a supporting role) as Paloma Gonzalez in Abismo de Pasion.
She starred in Lucero Suárez's telenovela: De Que Te Quiero, Te Quiero,
marking the first time she stars as the protagonist.
She then starred as the protagonist once more in Pedro Damian's new Novela
Muchacha Italiana Viene A Casarse
alongside Jose Ron.
She starred as Maribel Guardia in the Mexican series
Por Siempre Joan Sebastian
. She is now starring in
Medicos, linea de vida
.
Filmography
Film
* No Se Si Cortarme Las Venas O Dejarmelas Largas (2013) - Chantal
* Volando Bajo (2014) - Ana Bertha Miranda
* La Dictadura Perfecta (2014) - Jazmín
* Juan Apostol, El Mas Amado - Mary, Mother of Jesus
Television
* Triunfo del Amor (2010) - Fernanda Sandovalco
* Abismo de Pasion (2011) - Paloma
* De Que Te Quiero, Te Quiero (2013) - Natalia Pabuena
* Muchacha Italiana Viene A Casarse (2014) - Fiorella Bianchi
* Por Siempre Joan Sebastian (2016) - Maricruz Guardia
* La Piloto (2017) - Yolanda Cadena
* La Doble Vida de Estela Carrillo (2017) - Yolanda Cadena
* Medicos (2019) - Regina Villaseñor
Photo Gallery / Galeria Fotografica
Links / Enlaces
InstaGram:
https://www.instagram.com/liviabritopes/
Twitter:
https://twitter.com/liviabritoof
FaceBook:
https://www.facebook.com/liviabritoof