Alejandra Avalos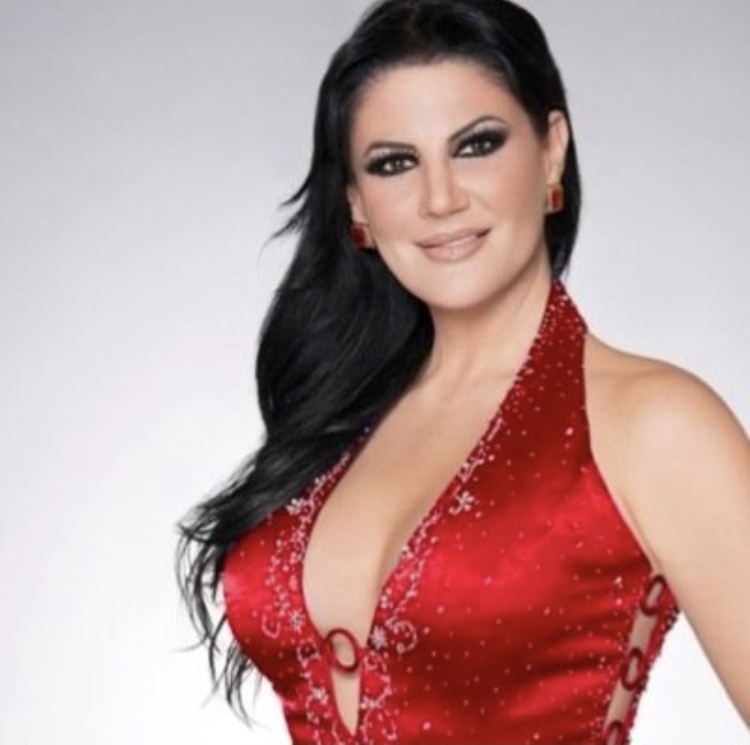 Alejandra Ávalos was born on October 17, 1965 in Mexico City, Mexico. She is a Mexican recording artist, singer-songwriter, actress, model, dancer, philanthropist, television/radio host, entrepreneur and record producer.
Since 1984, Ávalos obtained a number of leading roles on stage, including the theatrical productions of The Rocky Horror Show and Jesus Christ Superstar. At that time, she began working as a TV Hostess for Televisa. Avalos's breakthrough came in 1986 with her first leading role on television in the successful series El Padre Gallo. The media referred to Ávalos as "The New Young Super-Star".
In 1987, Ávalos signed with Warner Music Group, afterwards, she released her debut Album "Ser o No Ser" in 1988. It was followed by the successful albums; "Amor Fasciname" in 1990 and "Amor Sin Dueño" in 1991; a number of singles were taken from such albums, including "Contigo o Sin Tí, "Aparentemente", "Tu Hombre Yo Niña", "Amor Fasciname", "Casualidad" and "Como Puedes Saber"; she also recorded the duet "Te Quiero Así" with Jose Jose. Her music also incorporates elements of Mariachi ("Mi Corazón Se Regala" 1996), Bolero-Pop ("Una Mujer" 1999), Big Band ("Radio Diva" 2005) and Electronic Dance Music ("Te Sigo Queriendo" 2016) among others.
Alejandra Ávalos nace en la Ciudad de México el 17 de Octubre de 1965. Ella es una canta-autora, músico, productora, conductora, locutora y actriz mexicana de teatro, cine y televisión; tras su debut en 1980 en La Voz del Heraldo durante su temprana adolescencia, Ávalos desarrollaría una formación escénica, musical, compositiva e interpretativa de alto nivel a través del Sistema Stanislavski, lo que le llevaría a convertirse en pionera de los movimientos: Music Hall, Vaudeville y Ópera Rock en español, adquiriendo un estatus y amplio reconocimiento a partir de mediados de los años ochentas, además de incursionar en un extenso rango de géneros musicales internacionales, los cuales han dado un carácter individual y distintivo a cada etapa de su carrera.
Álbumes en directo, Recopilatorios

- 1995 Grandes Éxitos * Warner Bros Music
- 2002 Éxitos y Más de Alejandra Avalos *Warner Bros Music
- 2004 Álejandra Ávalos Grandes Éxitos * Warner Bros Music
- 2009 Todo... * Warner Bros Music
- 2011 20 Grandes Éxitos * Warner Bros Music
- 2018 Grandes Éxitos *Warner Bros Music



Photo Galleries / Galerias Fotograficas
Links / Enlaces
InstaGram
https://www.instagram.com/aleavalosr/
Twitter
https://twitter.com/AvalosAle
FaceBook
https://es-la.facebook.com/AlejandraAvalosOficial