Danna Paola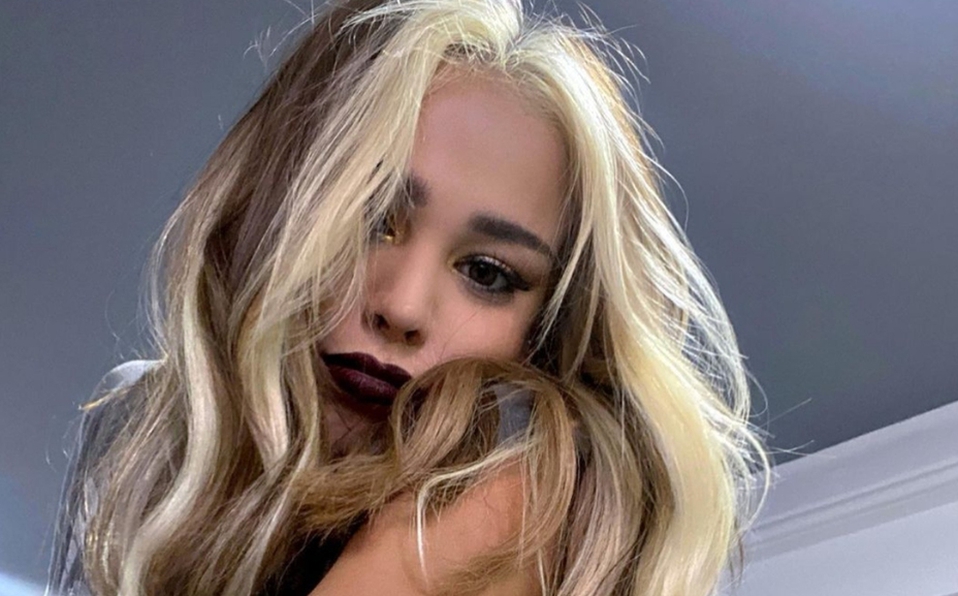 Danna Paola was born on 23 June 1995, and she is a Mexican actress, singer and model. She gained popularity as a child actress and singer, starring in dozens of television projects throughout her early childhood and teenager years.
Danna Paola's acting career began in 1999 when at age 4 she and her sister attended Televisa's casting call in Mexico City for Plaza Sésamo, the Mexican version of Sesame Street. Both were later cast on the show and appeared in several episodes. One year later at age 5, she was cast in the telenovela, Rayito de Luz, in 2000. In 2001, she received her first lead role in the children's telenovela, María Belén. The same year, she released her debut album, titled Mi Globo Azul.
In 2011, she began the production for her fourth solo studio album which also served as her debut album as a "grown-up" solo recording artist. Her previous discography included songs for telenovelas, children's music, and film soundtracks. She revealed that she wanted her new album to reflect her growth as an artist and shed her image as a child actress. "Ruleta", written by Mexican pop singer, Paty Cantú, was announced as the album's lead single. The official music video premiered on Paola's official VEVO channel on 14 March 2012. The single rose to number 32 on the Top Mexican Airplay charts in July 2012.
En abril de 2017, participó en la serie biográfica de Jose Jose,
la historia autorizada de El Principe de la Cancion, interpretando a Lucero,​ en donde comparte créditos con Alejandro de la Madrid, Maria Fernanda Yepes

e Itati Cantoral.​
En 2018, Danna se mudó a España
para protagonizar la segunda serie original española de Netflix: Elite. La serie se estrenó por primera vez el 5 de octubre de 2018 a nivel mundial.​ ​El 17 de octubre de 2018, se confirmó que la serie había sido renovada para una segunda temporada. El 6 de septiembre de 2019, se estrenó la segunda temporada de Élite para finalmente el 13 de marzo de 2020, estrenarse la tercera temporada. Rompiendo récords como una de las series más vistas a nivel mundial.​ Ese mismo año, fue jurada del reality show de belleza original de L'Oreal:

Chica Casting, junto a Sheryl Rubio.​ El programa se emitió por: E! Entertainment Television.​
En octubre de 2019, fue confirmada como juez de la nueva edición del reality show
musical original de TV Azteca: La Academia. A inicios de 2020, retomó su personaje como Mónica Hernández en la segunda temporada de la serie de Telemundo: La Doña.

Ese mismo año la plataforma de streaming Netflix anuncia que interpretará el tema de

Viaje a la luz,

la versión en español hispanoamericano para la película animada

Más allá de la Luna. Estrenada el 23 de octubre.​
Filmography
* Rayito de Luz (2000) - Lupita Lerma
* Maria Belen (2001) - María Belén García Marín
* La Familia P.Luche (2002) - María Belén García Marín
* ¡Vivan los Niños! (2002) - Estrella Herrera
* De Pocas, Pocas Pulgas (2003) - Amy la serenita
* Amy, la Niña de la Mochila Azul (2004) - Amy Granados-Betancourt Arteaga
* Alebrijes y Rebujos (2004) - Herself
* Contra Viento y Marea (2005) - Natalia Ríos (as a child)

* Pablo y Andrea (2005) - Andrea Saavedra
* Muchachitas Como Tu (2007) - Paola Daniela
* Objetos Perdidos (2007) - Child
* XHDRbZ (2007) - Golden Girl
* Querida Enemiga (2008) - Bettina Aguilar Ugarte
* Tear This Heart Out (2008) - Lilia Ascencio (Aged 12)
* La Rosa de Guadalupe (2008) - Samantha
* Atrevete a Soñar (2009) - Patricia "Patito" Peralta Castro
* Plaza Sesamo (2009) - Patito
* Tangled (2010) - Rapunzel (Latin-American Spanish dubbing)
* Como Dice el Dicho (2013) - Mayra Mata
* Home (2015) - Tippolina TucciFilm, voice role; Spanish dubbing
* ¿Quien es Quien? (2015) - Paloma Hernández
* La Doña (2016) - Mónica Eulalia Hernández
* Lo Mas Sencillo es Complicarlo Todo (2018) - Renata Alejandro
* Jose Jose, el Principe de la Cancion (2018) - Lucero
* Elite (2018) - Lucrecia "Lu" Montesinos Hendrich
Photo Gallery / Galeria Fotografica
Links / Enlaces
InstaGram:
https://www.instagram.com/dannapaola/
Twitter:
https://twitter.com/dannapaola
FaceBook:
https://www.facebook.com/DannaPaola