Angelica Aragon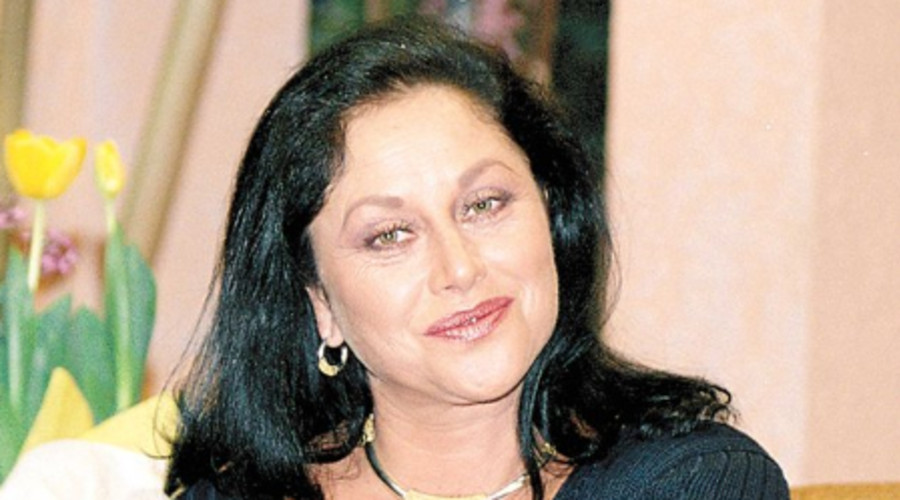 Angelica Aragon was born on July 11th, 1953 in Mexico City.Angelica emigrated to United Kingdom where he studied theater, dance and pantomime for seven years at the London Academy of Music and Dramatic Art (LAMDA) and at the London School of Contemporary Dance while also performing in London, she enrolled at the University of London where she studied Philosophy of India, History and Languages. Aragón speaks seven languages: Spanish. English, French, Italian, Portuguese, Bengali and Japanese. As a theater student, Angelica worked for five years at the National Theatre in London.
Angelica traveled to India and got into Kerala Kalamandalam, one of the most important ritual dance schools in India, participating in plays of the Kathakali theater.
Returning to Mexico in 1980, Angelica Aragón started performing in telenovelas for Televisa such as Sandra y Paulina, starring Jacqueline Andere, El hogar que yo robé, with Angelica Maria, Vanessa, with Lucía Méndez. In 1983 she stared in the popular children's telenovela Chispita. In 1984 she made La fiera, next to Victoria Ruffo and Principessa.
In 1985, Valentín Pimstein gives Aragón the starring role in the telenovela Vivir un poco, as Andrea, a woman unjustly accused of murder and imprisoned for twenty years in a prison in Argentina.
In 1989 she stared in La casa al final de la calle, co-starring Hector Bonilla and Leticia Calderón. Produced by Juan Osorio and directed by Jorge Fons.
In 1990 Aragón stars in the telenovela Días sin luna, next to Sergio Goyri, where she interprets to a painter with a terminal illness. Also performs a special performance in the telenovela En carne propia, production of Carlos Téllez, next to Edith González and Gonzalo Vega.
In 1992 Aragónis invited to act as director of dialogues in the telenovela Madres egoístas, produced by Juan Osorio. In that same year, she plays "Chole", an indigenous Zapotec woman in the telenovela De frente al sol, produced by Carla Estrada, sharing credits with María Sorté. There was a sequel titled Más allá del puente.
In 1996, Aragón participates in the telenovela Cañaveral de pasiones, produced by Humberto Zurita and Christian Bach and starring Daniela Castro and Juan Soler.
In 1997, she stared in Mirada de mujer, for TV Azteca. The story of María Inés Domínguez, a mature woman in love with a younger man, brings to Aragón the greatest success of her television career, sharing credits with Ari Telch, Fernando Luján, Margarita Gralia, and Evangelina Elizondo.
Filmography
Telenovelas
Films
United States of America
Mexico
Peru