Julian Gil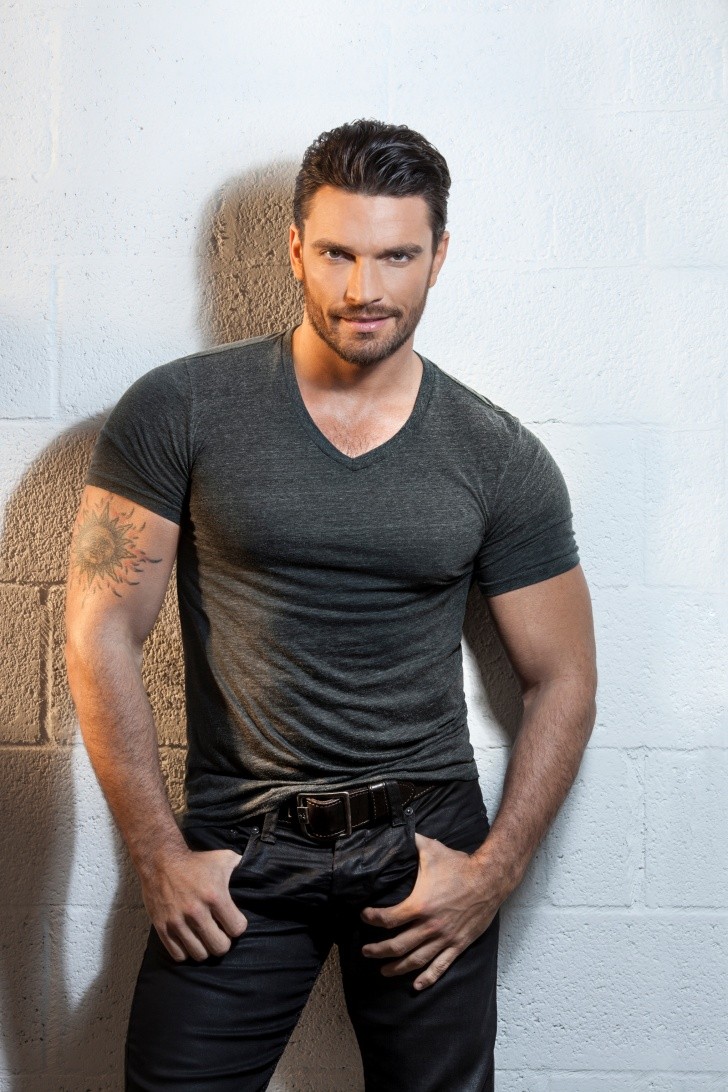 In 2006, he participated in the Venezuelan telenovela
Por todo lo alto, where he interpreted the character "Halcón", which helped to internationalize.

The following year he joined the cast of the telenovela produced by

Venevisión

and

Univisión

entitled

Acorralada, where he played Pancholón.
From 2007 until 2011, Gil was part of the jury
Nuestra Belleza Latina, where he shared credits with

Osmel Sousa.

In 2008 he participated in

Valeria, at the same time he obtained his first antagonist role on television in the telenovela

Amor comprado

where he played Esteban Rondero.

Then he participated in the television series

Gabriel, along with

Chayanne.
In 2008 he obtained his first starring role in the telenovela
Los Barriga. He starred beside the

actress

Claudia Bérninzon.
In 2009 he participated in the telenovela
Sortilegio. In the same year he became the protagonist of the Spain series

Valientes. That year he won the Califa de Oro Award for Best Actor.
In 2015 he starred with
Guy Ecker

in

Miller Lite's Rivales ad campaign.
Filmography
Films
* Marina

(2001) -

John
* Más allá del límite (2002) - Boxer
* La caja de problemas (2004) - Gardener
* El milagro de Coromoto (2006) - Jaime
* Historias Delirantes (2008)
* Entre piernas (2010) - Paco
* Lotoman 003 (2014) - El Boricua
* Misterio's: Llamas de sueños (2014) - Leonardo Aguilar
* Loki 7 (2016) - Rodrigo
* Santiago Apóstol (2017) - Santiago Apóstol
Telenovelas
* Mi conciencia y yo (2002) - Alfonso
* La caja de problemas (2004) - Gardener
* Por todo lo alto (2006) - Halcón
* Acorralada (2007) - Pancho "Pancholón"
* Isla Paraiso (2007) - Armando
* Mi adorada Malena (2007) - Mateo
* Valeria (2008) - Daniel Ferrari
* Amor comprado (2008) - Esteban Rondero
* Los Barriga (2008) - Francesco Cezanne
* Gabriel (2008) - Dr. Bernardo Padrón
* Perdóname padre porque he pecado (2008)
* Libranos de nuestros enemigos (2008)
* El último amanecer (2009)
* Valientes (2009) - Leo Soto
* Eva Luna (2010) - Leonardo "Leo" Arisméndi
* Sueño de amor (2016) - Ernesto de la Colina
Links / Enlaces
InstaGram:
https://www.instagram.com/juliangil/
Twitter:
https://twitter.com/juliangil
FaceBook:
https://www.facebook.com/jjjgil